Our Story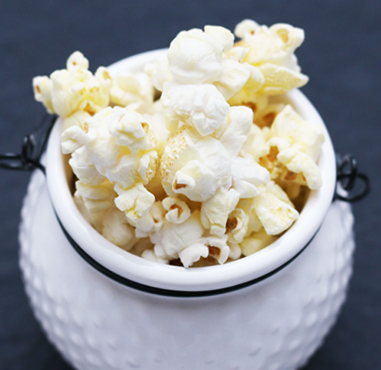 Our story begins in the fertile Platte River Valley of Nebraska, where fields of golden corn and popcorn stretch for miles. It was here that Norm Krug, a young farmer with a love for popcorn and a whole lot of grit, learned how to navigate the challenging ups and downs of farming. Popcorn, an all-American snack was in high demand. But raising high-quality popcorn required skill and experience. So Norm poured much of his time and energy into perfecting soil nutrition and fine-tuning farming practices to grow this higher-value crop. And with time, he mastered the art of popcorn agronomy. But in the 1990s, his passion for popcorn grew into the dream of supplying movie theaters and home consumers with premium popping corn. So, in the fall of 1997, Norm convinced several of the area's best farmers to join him in establishing Preferred Popcorn. All of the "Founding Farmers" had the same vision and goal: to provide high-quality, wholesome popcorn with honesty and integrity.
In the first year, the fledgling company garnered only about a dozen customers, but word quickly spread and people both near and far were drawn to the quality and service Preferred Popcorn provided. When customers came to visit, they spent time in cornfields, rode in tractors and combines, toured the manufacturing center, and even climbed a grain bin. They ate dinners with Preferred Popcorn's farmers and learned as much as they could about the science of popcorn production. And Norm loved every minute. The joy of sharing his passion – his popcorn – with people around the world was a dream come true. There were challenges, too many to recount, to be sure. But through those challenges, the company grew, expanding to two locations, learning the ropes and leading the way in organic popcorn farming, and, most recently, launching a new packaging line designed just for home consumers.
Norm still laughs when asked about the rapid growth of Preferred Popcorn. "I never dreamed we would ship popcorn to 70 countries around the world or supply the biggest movie theater chains in America… I just worked hard to get over the next hurdle and to jump a little higher each time." Today, Preferred Popcorn celebrates one of the highest customer retention rates in the industry and welcomes popcorn connoisseurs from all over the globe. We still take people on tractor rides and tours – only now those fields might also be in any of the seven states where Preferred Popcorn grows. Now, our customers will find the latest storage and processing technology run by highly qualified teams of experts at each of our locations. And, we are still led by highly experienced farmers who spend much of their days in their fields overseeing the growth and integrity of the product we send around the world. 
So what's next for Norm and Preferred Popcorn? We can't say just yet… but Norm's dreams just keep getting bigger. From the latest in sustainable agronomy research to new popcorn hybrids to recyclable packaging capabilities – Preferred Popcorn remains "Large enough to meet your needs; small enough to care."