Microwave Popcorn Variety Packs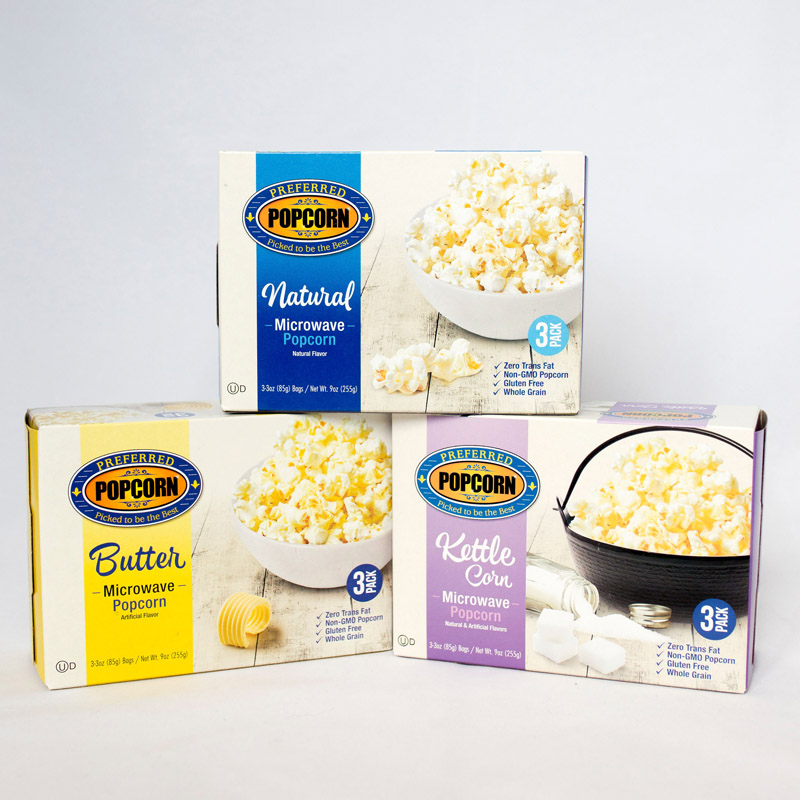 Flavors: Butter, Extra Butter, Kettle and Natural. (12) Boxes, each containing 3 bags of microwave popcorn. There are 3 boxes of each flavor.
Preferred Popcorn is 100% farmer-owned and led by second and third generation farmers
A flavor for every taste bud. The multi-pack allows you to try our most popular flavors in one case. Warning: these tried and true favorites may result in a hot debate over which is the best.
Preferred Popcorn's microwave popcorn has zero trans-fat and and plenty of fiber, iron and antioxidants. You can enjoy this popcorn guilt-free!
Taxonomy - Popcorn
Microwave Popcorn
Our microwave popcorn is free from trans fat, 100% non-GMO, gluten free, and delicious. Choose from five popular flavors!