Non-GMO Popping Kernels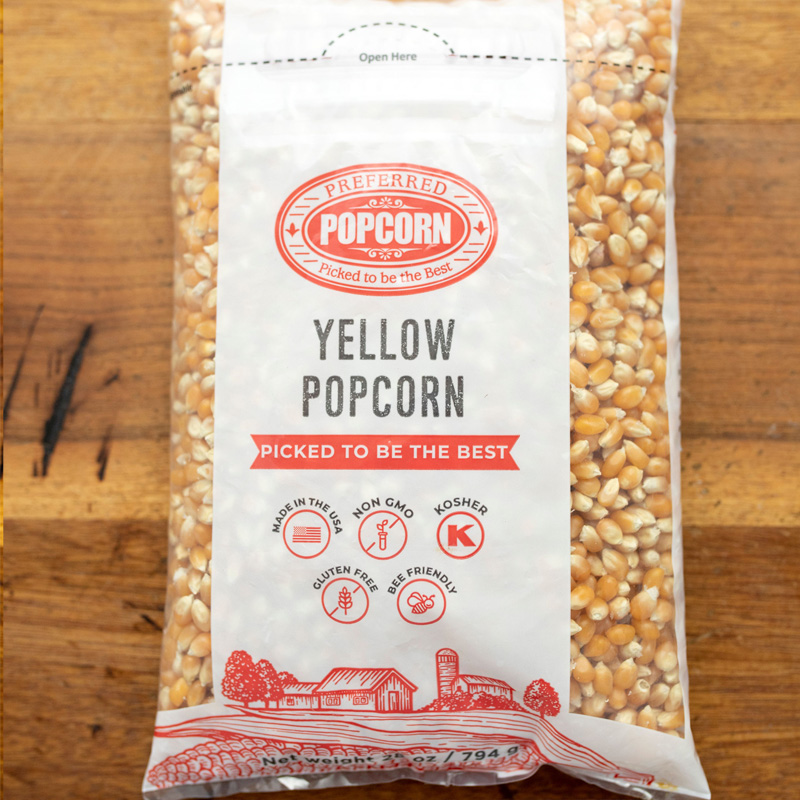 These delicious, high expansion popping kernels were grown in the United States by some of the world's most experienced popcorn farmers. Originally developed for movie theaters, this special variety pops into the largest flakes we've ever seen - perfect for filling you up with healthy, whole grain goodness.
Each 28oz bag of kernels will pop up to 150 cups of popcorn! With this case of four bags, you'll spend just pennies per cup of popped popcorn - and still enjoy a NON-GMO healthy snack. And - you will be supporting small American farmers striving to create the best popcorn in the world.
Taxonomy - Popcorn
Home Popping Kernels
These delicious popping kernels are highly versatile – perfect for use in popcorn poppers of all shapes and sizes (including a simple stovetop pot!). Fun Fact: did you know that popcorn has more iron than spinach and tons of healthy fiber? And it's the perfect base for your favorite seasonings - dress it up with olive oil and parmesan, make it classic with some extra butter, or go for simple with just a dash of sea salt. What's not to love?!