Microwave Cheese Popcorn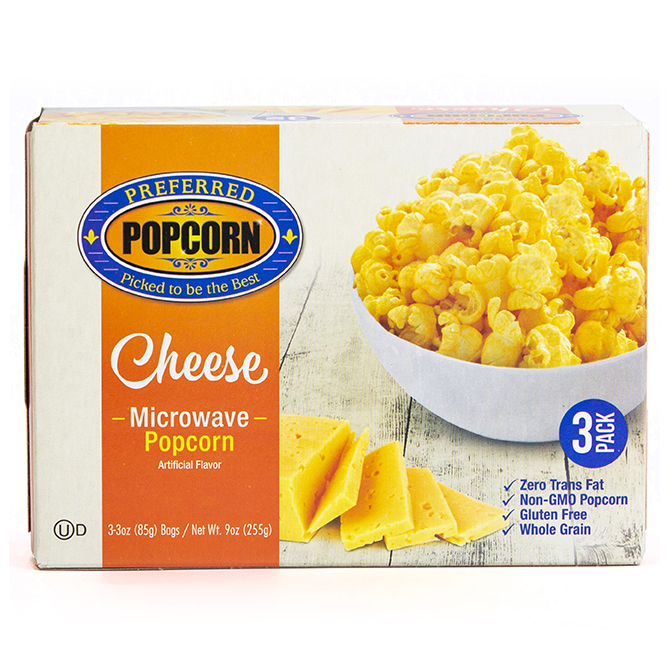 Our delicious microwave popcorn is now bursting with the taste of real cheese. Just pop it in the microwave and enjoy! There are no messy packets of flavoring to add to this microwavable treat. The flavor is already in the bag.
Taxonomy - Popcorn
Microwave Popcorn
Our microwave popcorn is free from trans fat, 100% non-GMO, gluten free, and delicious. Choose from five popular flavors!