Platinum Butterfly Popcorn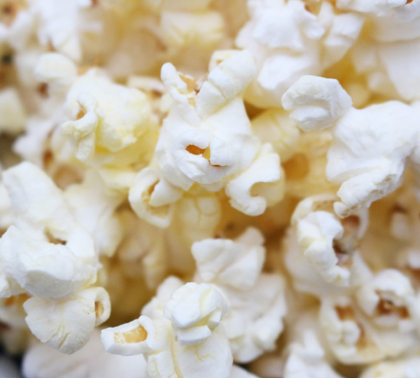 Platinum is a classic style of popcorn – beloved by movie-goers and popcorn connoisseurs around the world. Our Platinum kernels explode into very large, tender kernels that expand from one cup of kernels to 45-50 cups of popped popcorn. Popular in the cinema and concession industry, our Platinum delivers maximum profitability per pound.
Expansion Rate: 45-50:1 
Kernel Type: Butterfly
Texture: Crisp
Taxonomy - Popcorn
Bulk Popcorn Products
Preferred Popcorn offers several varieties of mushroom and butterfly popcorn, each carefully cultivated to meet the specific needs of our customers. We have varieties designed just for gourmet caramel coating, savory applications, theater concessions, microwave, kettle corn, and more. Popcorn is our passion, and we absolutely love to work with customers to select just the perfect kernel for their needs.